The following photographs of the gravestone of James P. CHASE, his wife, Elizabeth DOUGLASS, and their son, George Piercy CHASE, were kindly donated by Elizabeth A. Lanord of Berkley, Massachusetts.
James CHASE was born in 1744 in Freetown, Bristol County, Massachusetts, the son of George Bedford CHASE and Marey STRANGE. He died 23 Sep 1816 at his farm in Burton, Sunbury County, New Brunswick and is buried in Burton Parish.
James' wife, Elizabeth "Betty" DOUGLASS, was born 8 Aug 1747 in Freetown, Bristol County, Massachusetts, the youngest daughter of Hugh DOUGLAS and Phebe PAINE. She marred James CHASE 15 Jan 1766 in Freetown. She died 25 May 1814, Burton Parish, Sunbury County, New Brunswick.
Beth writes:
These photos were taken using a digital camera on Thursday, August 17, 2000, at approximately 7:30 p.m. in Burton, Sunbury County, New Brunswick, Canada.

There is a very large old oak tree growing between the footstone marker and the headstone marker. You can see it as a large white area to the left of the full gravestone photo.

It shows again at the footstone. The tree is almost uplifting the footstone. The photo is taken straight down at the footstone, since [it was not possible to] get it any other way.

The headstone is also quite close to the big oak tree. There was enough space...to pull out weeds and small trees, but taking a photo straight on was difficult.

The footstone is engraved with the initials "J C" and the face of the stone is engraved as follows:

IN MEMORY OF
JAMES CHASE WHO
DEPARTED THIS LIFE ON
SEPT 23, 1816 AGED 72 YEARS
ALSO ELIZABETH HIS WIFE
WHO DIED MAY 25, 1814
AGED 69 YEARS ALSO
GEORGE PIERCY THEIR SON
WHO DIED DEC 19TH, 1813
AGED 21 YEARS

TIME RAPID FLIES
IMPROVE IT O' MAN
OUR TIME ON EARTH
IS BUT A SHORT SPAN

Back side:

WHY DO WE MOURN
DEPARTING FRIENDS OR
SHAKE AT DEATH'S ALARM
TIS BUT THE VOICE THAT JESUS
SENDS TO CALL THEM TO HIS ARMS

Click on the thumbnail photo to see an enlarged version.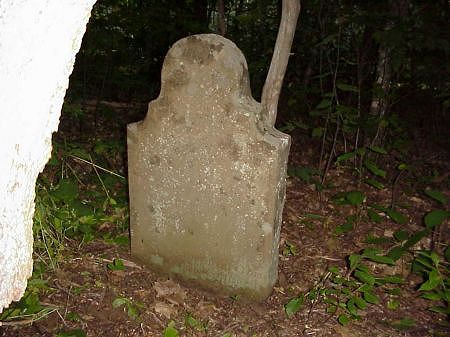 Headstone - View #1.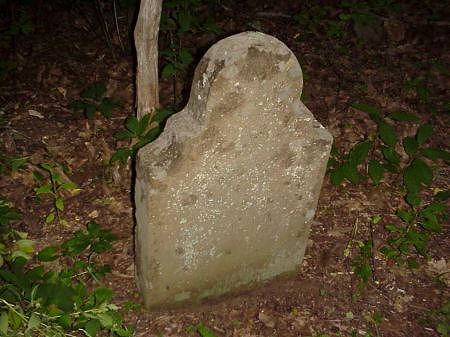 Headstone - View #2.



Footstone.

Click here for ---> More Massachusetts & Maine Claims
Chase Gravestone Photos, Collection #2

<!**************END CONTENT //*****************> <!**************BEGIN FOOTER //*****************>

The On-Line Institute for Advanced Loyalist Studies
For information please contact Todd Braisted

Updated 1/01/01